Double Occupancy/ Per Person
Bali is a magical blend of culture, people, nature, activities, weather, culinary delights, nightlife, and beautiful accommodations. Bali is rated as one of the best travel destinations in the world by countless websites and travel magazines each year. And Canggu, the place we'll be calling home, is a resort village on the south coast of the Indonesian Island.
To confirm your spot on this trip, a deposit of $250 is required. Once received, this trip balance can be broken down into 3 monthly payments or paid in full. The trip is based on occupancy, so there is no deadline to reserve your place. Booking will be open until the trip is full.
Prices are based on double occupancy. If you are traveling alone or would like your own room, there is an additional cost.
*Payment amounts listed above are estimated and for demonstration purposes only. The actual payment amount will be calculated after a destination has been booked and the deposit paid.
Sekou will be the Destination Club team member provided on this trip, with the goal of making sure you have a great experience from the moment you land.
photos by The Destination Club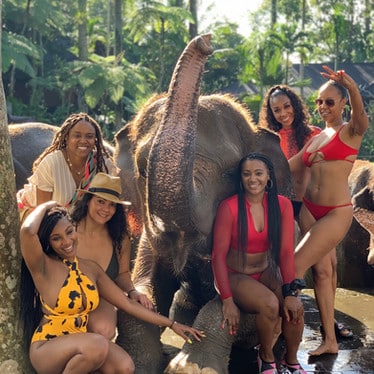 Do not hesitate to give us a call. We have an expert team and happy to talk to you.